IF YOU ARE INTO ACTING, DRAMA, DANCING, MUSIC OR SINGING - THEN THIS IS THE PLACE FOR YOU.
Whether you're a student, a competitive professional or a teacher, this is where you find everything for and about the arts! From ballroom dancing lessons to hip-hop, guitar lesson to opera - this is the place to go for a complete listing of events, competitions and who's who. So, if you're interested in health, wellbeing and the performing arts... welcome home! Membership is FREE, and 5c for each registration goes to the Make A Wish Foundation
Talentay Events
Harness the power of retrospect: 3 tips to start your own journaling
As humans, we're natural born storytellers. Our memories serve an important purpose in defining our unique story. Throughout life, we often draw our sense of identity from memories and places in time. Experiences of the past melt and blend, creating wisdom for our future. The problem with memory is that it's fallible. As time stretches on, the multiple recalls of events in your mind's eye become fuzzy around the edges. Greater wisdom, experience and growth also change the way we see and feel about past events and, as life goes on, this bias seeps into our once-vivid memories, bleeding the lines of non-fiction, emotions and factual history as we recall our lives in retrospect.
This is why journaling is so important. Journaling is an effective way to capture events in a vacuum of time and space, allowing you to travel back and re-live events as they felt to perhaps a younger, more naïve you.
We've all started journals at some point in our lives. Chosen a special notebook to document our journey. Usually, it lasts a few days, or even months before we discard them in old boxes, only to be read years later as we remember about 'that time in our lives when we tried to keep a journal and how it failed'.
Despite this, looking back, all of us wish we had kept a journal. As storytellers, we know that we'd find it fascinating to read our life in our own words. Yet, this still isn't always enough to keep our journal writing going.
So, how do you start and continue a journal?
It's all about how you write as well as appreciating the future benefits of your work.
Write as if no one will ever read it
Even though we usually keep our journals private, there's something deep within our psyche that wants to write journal entries that don't tell the whole truth. Maybe it's too confronting, too raw or too painful to write honestly. In every-day life we often put up facades to hide truths, however, we need to break this habit when writing. The whole point of writing a journal is to be able to write in honest and free expression. If you're a writer or blogger, you may plan to draw on your journal material in other writing. This is great, however, the way you write in your journal should be a very personal, very raw stream of consciousness. Use it as a brutally honest tool to hack into your subconscious and express things that you may never feel comfortable telling anyone else.
Think of it as therapy
A lot of people pay good money to go to a therapist and talk about what's worrying them. There's nothing wrong with this, however, most therapists simply encourage self-reflection. They create an environment where you feel comfortable talking about how you feel (usually through questioning) and this release of emotion and honest reflection makes you feel good. This is exactly what journaling does. It forces you to self-reflect and to capture your thoughts at a given moment in time. So, why not give yourself therapy, at home and for free!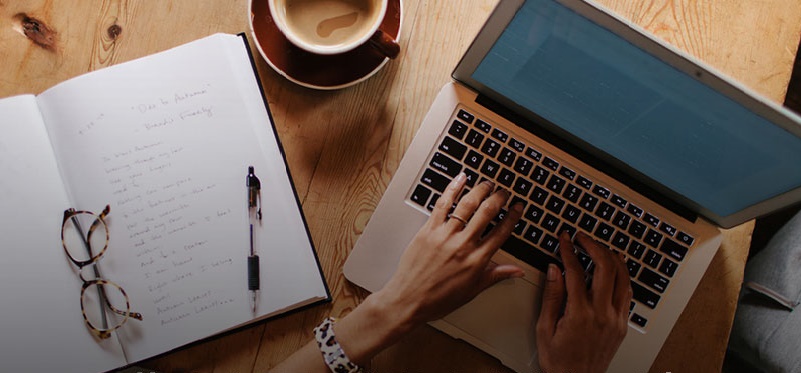 The power of retrospect
Have you ever been so caught up in a situation in life that it causes your head to cloud with stress and anxiety? Things that cause you to lie awake in dark, quiet bedrooms while your mind churns and spins into negative mental commentary? Have you ever thought that you will never recover from something? Well, the truth is, you will. What's brilliant about journaling is the power of retrospect. That is, to read about how negative you felt about something in the past and have the realisation; "what was I ever worried about?"
The present moment allows objectivity, wisdom and experience to realise that past events that you thought were so important, weren't important at all. Once you realise this, it helps you in everyday life because you realise, through your own evidence, that life can change at any moment. You begin to understand that, when you're caught up in something negative, often it's nothing more than subjective mental noise and not a permanent issue.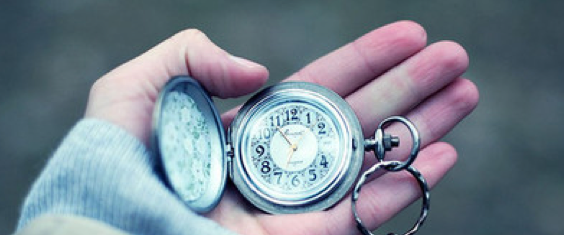 So, remember… Write like nobody's reading! Don't just tell a narrative of 'what happened' in a day, but capture the emotion on how you're feeling about your whole life (past, present, future) at that very moment in time. Write as little or as much as you like, depending on how you're feeling. Don't set unrealistic targets for your entries as this will turn what should be creative self-reflection, into a chore.
Writing from the heart will truly produce a work of art. An honest, emotive account that captures a personal moment in time. A time when you thought the world may end. A time you now realise was not as big as your overactive mind thought that it was.
Leave a Reply
You must be logged in to post a comment.